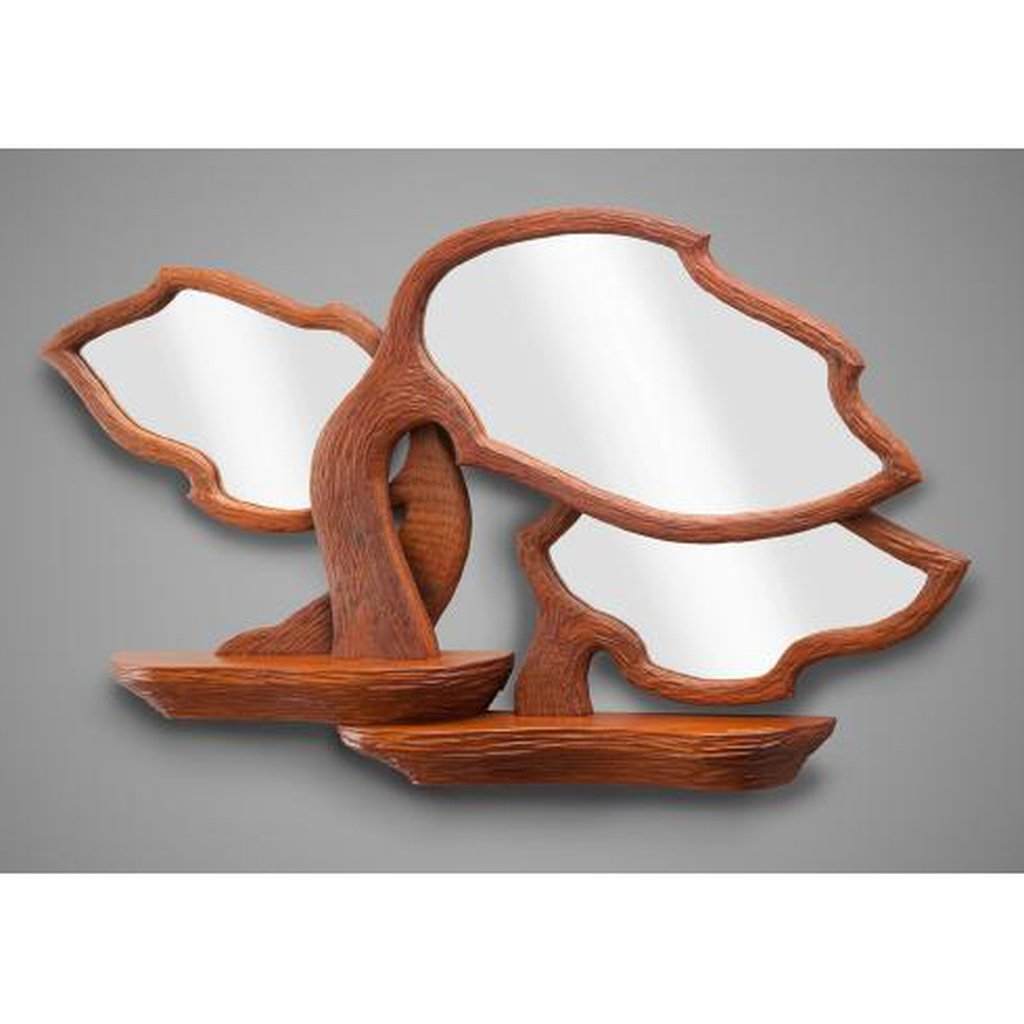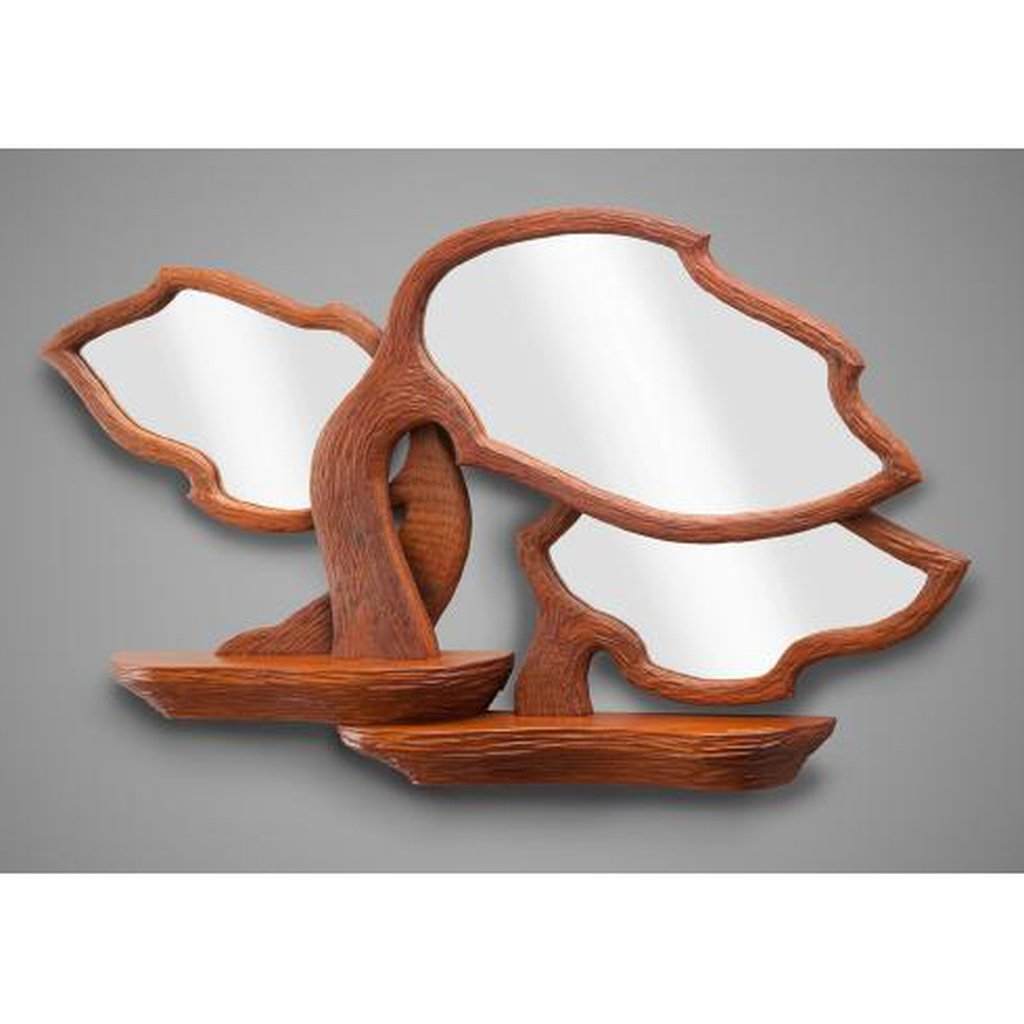 Silhouette Mirror - Small
Aaron Laux
Our Price: $1,200.00
Only 1 left in stock.
This product is custom made at the time of order & typically ships in 60 days.
Description
The Small Horizontal Silhouette by Aaron Laux is a trio of leaf inspired mirrors that are elegantly framed in hand-carved cherry wood. This artisan is deeply inspired by nature and is always looking to intertwine natural and organic ornamental features with functional qualities. To this end the Silhouette boasts two sleek shelves that add to the functionality of this unique piece. This piece is also available in a Large Horizontal and a Vertical orientation

This piece is custom made at the time of your order. As such, it will not look exactly like this, but rather be a piece unique to you. This also means you should allow 30-45 days for arrival to you.
| | |
| --- | --- |
| Brand: | Aaron Laux |
| Dimensions: | 16″ h x 28″ w x 4″ d |
| Weight: | 15 lbs |