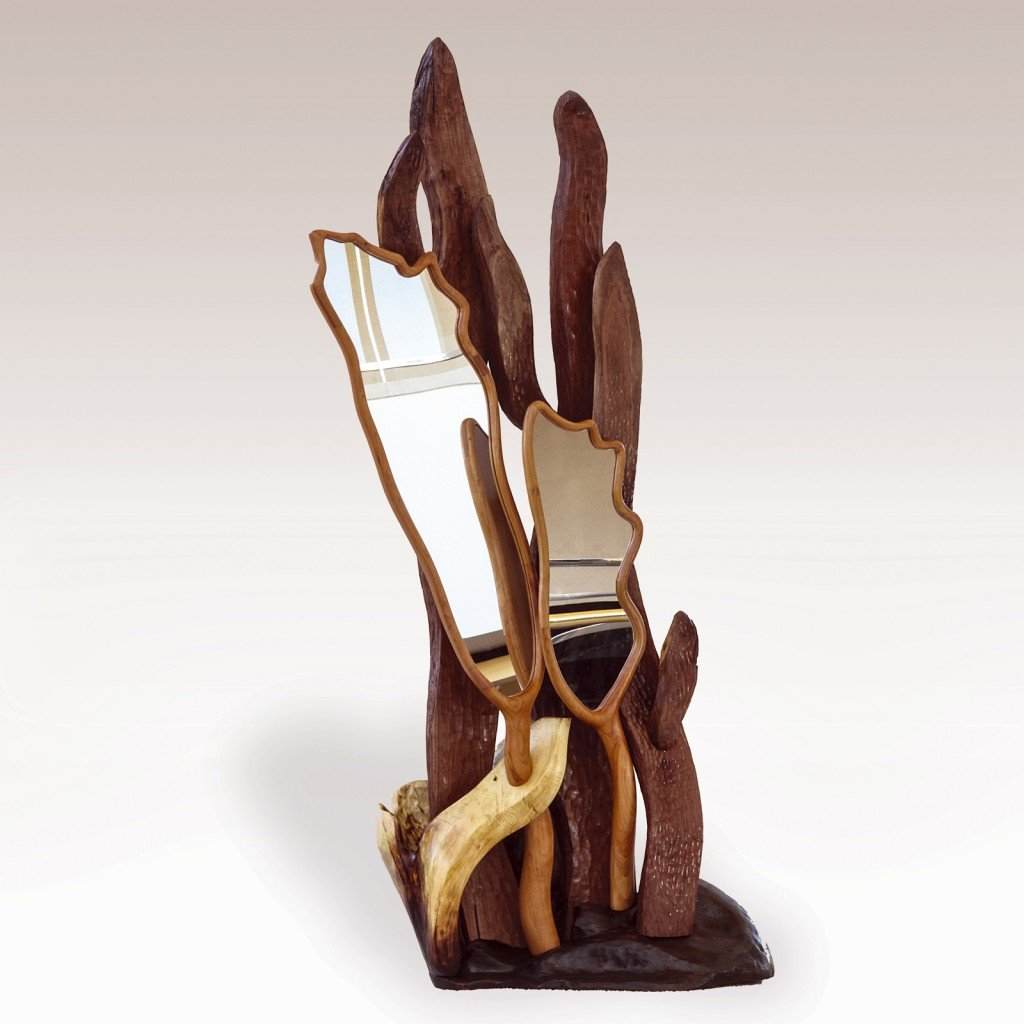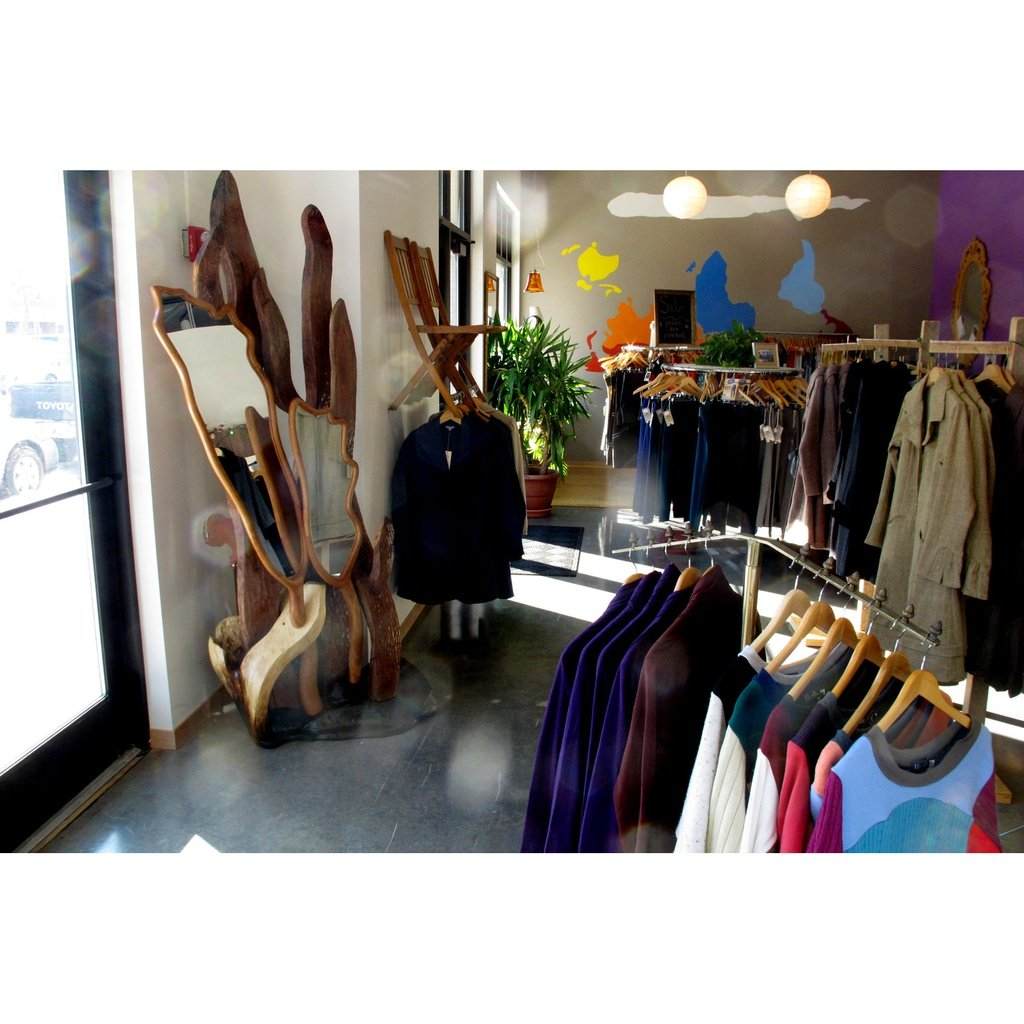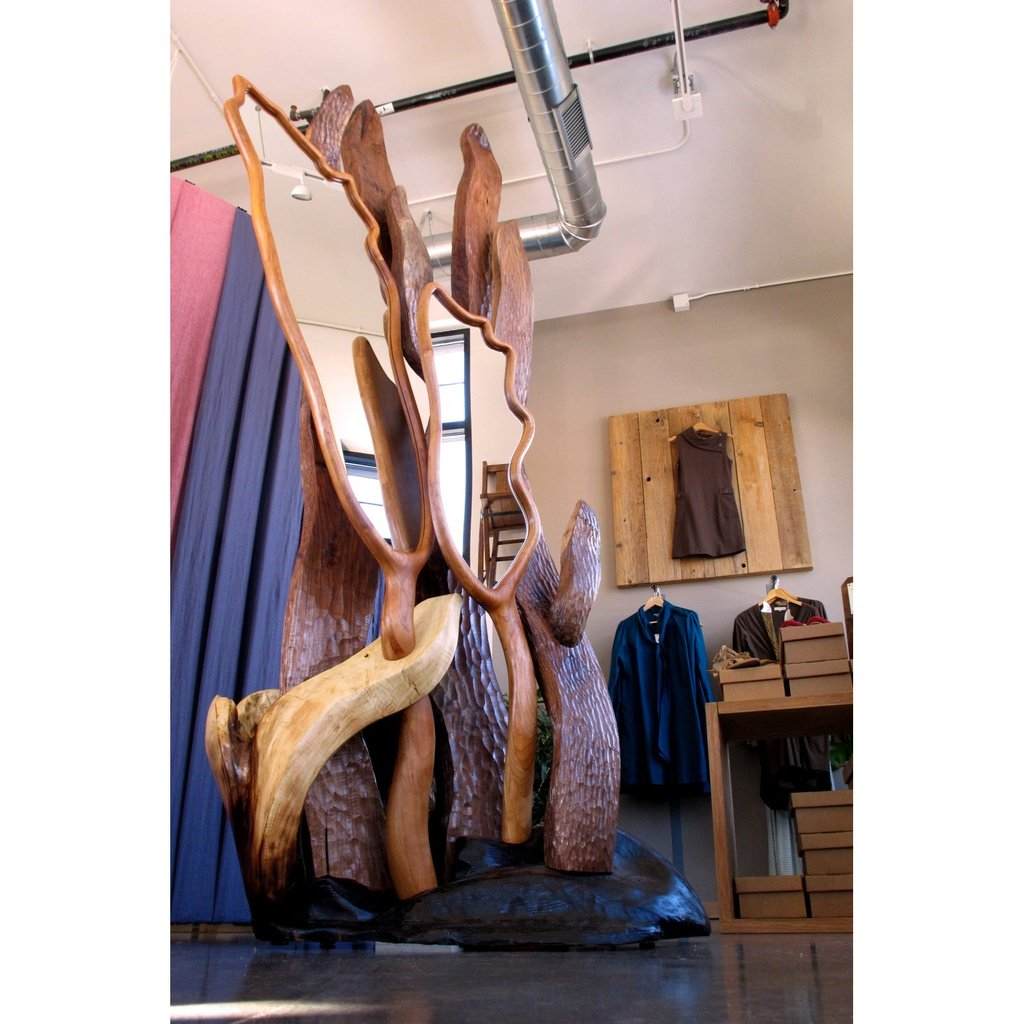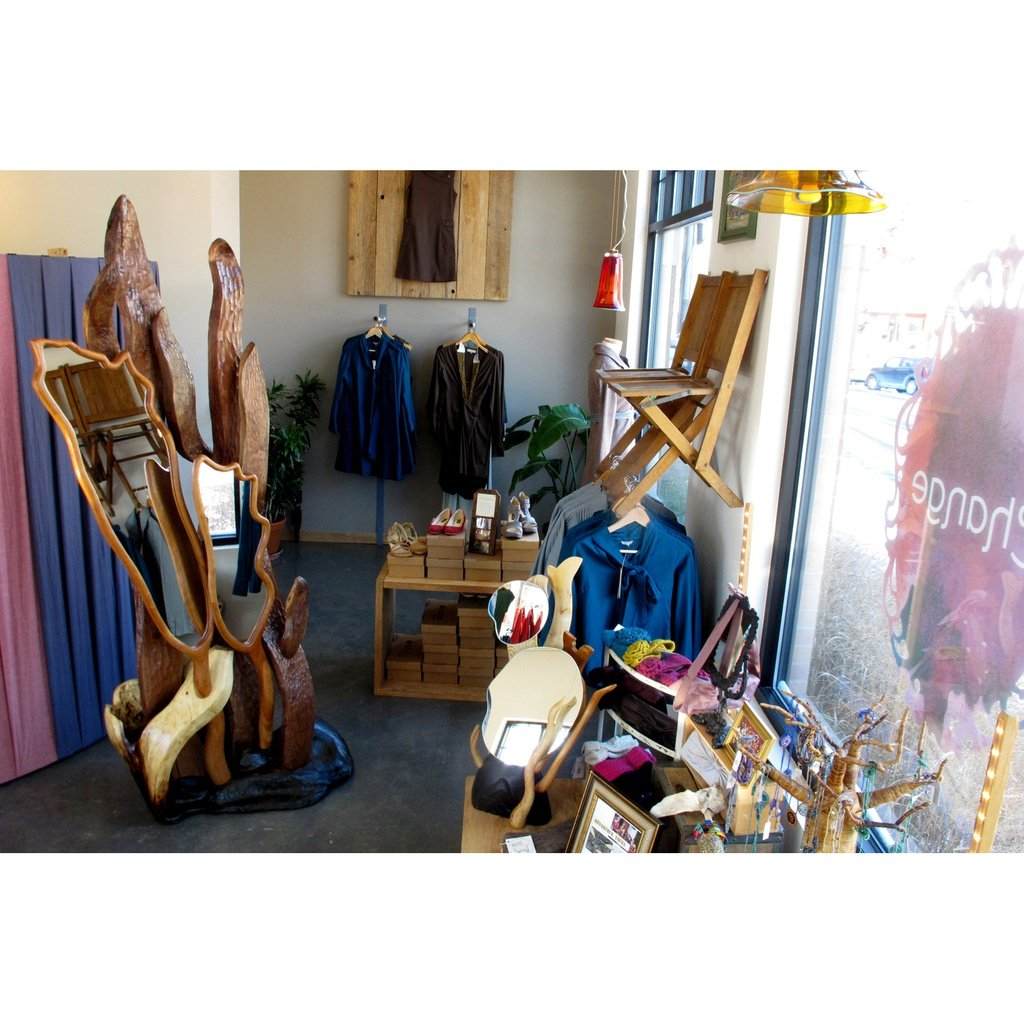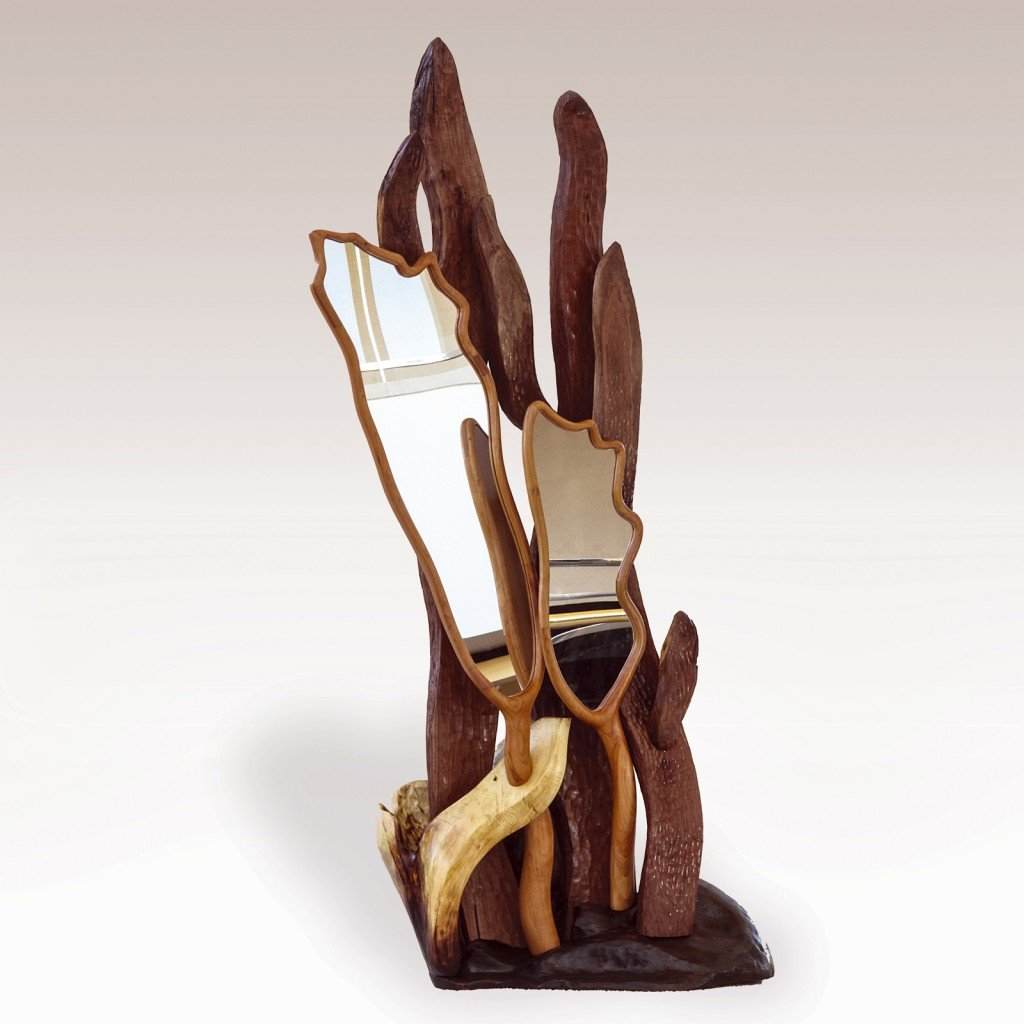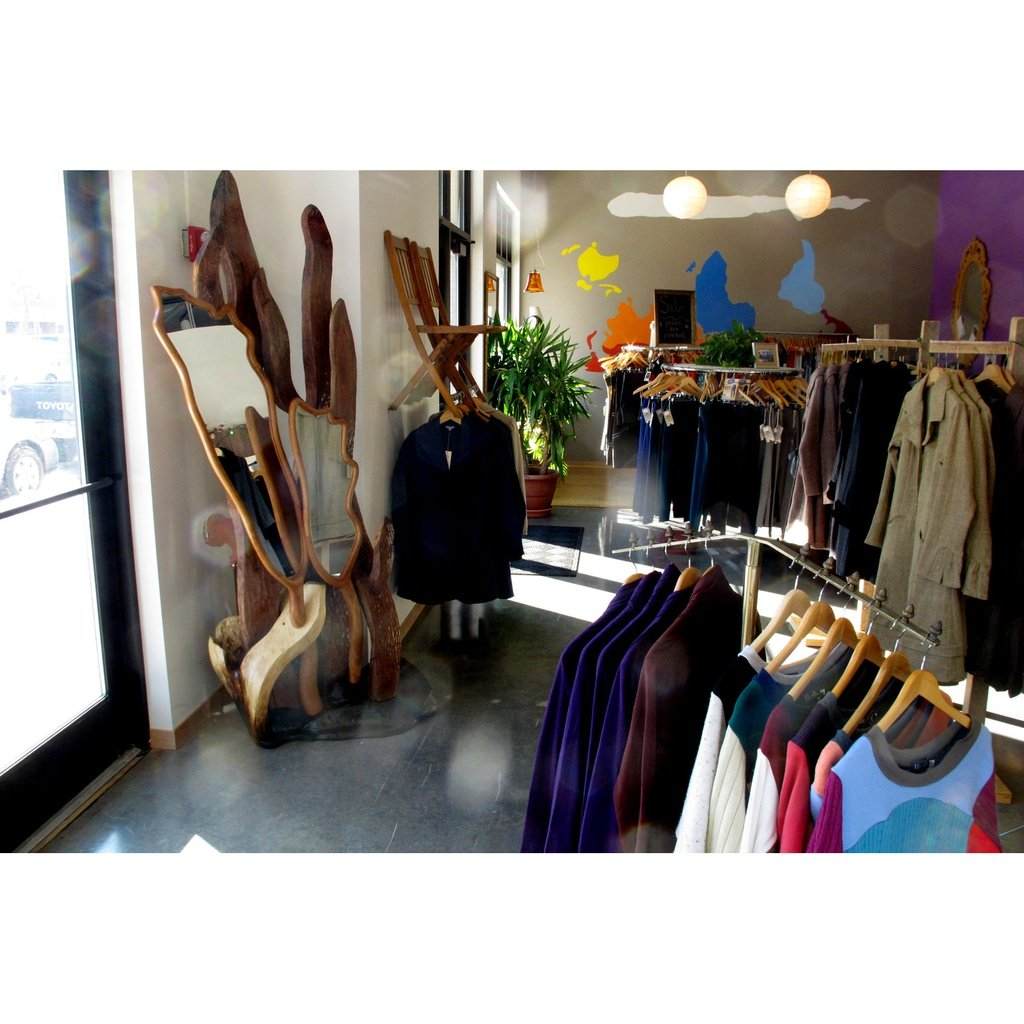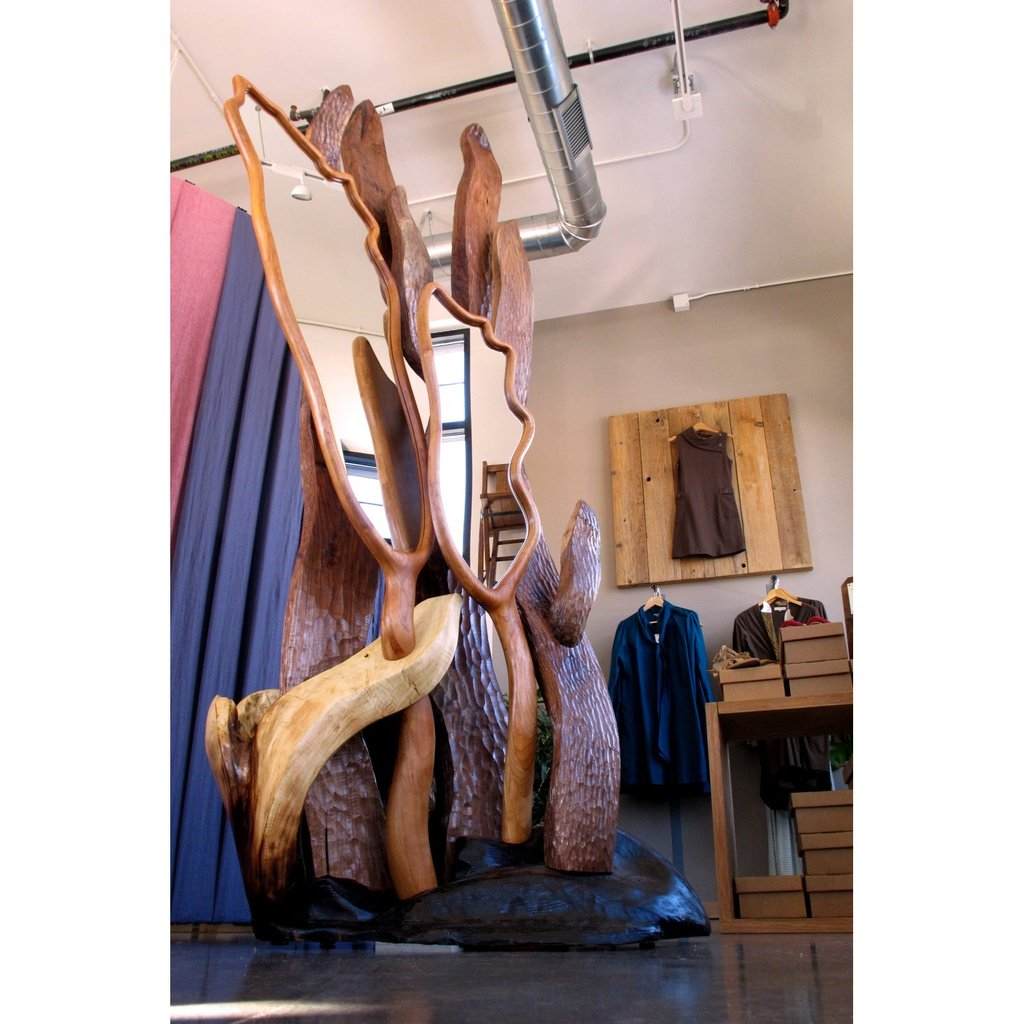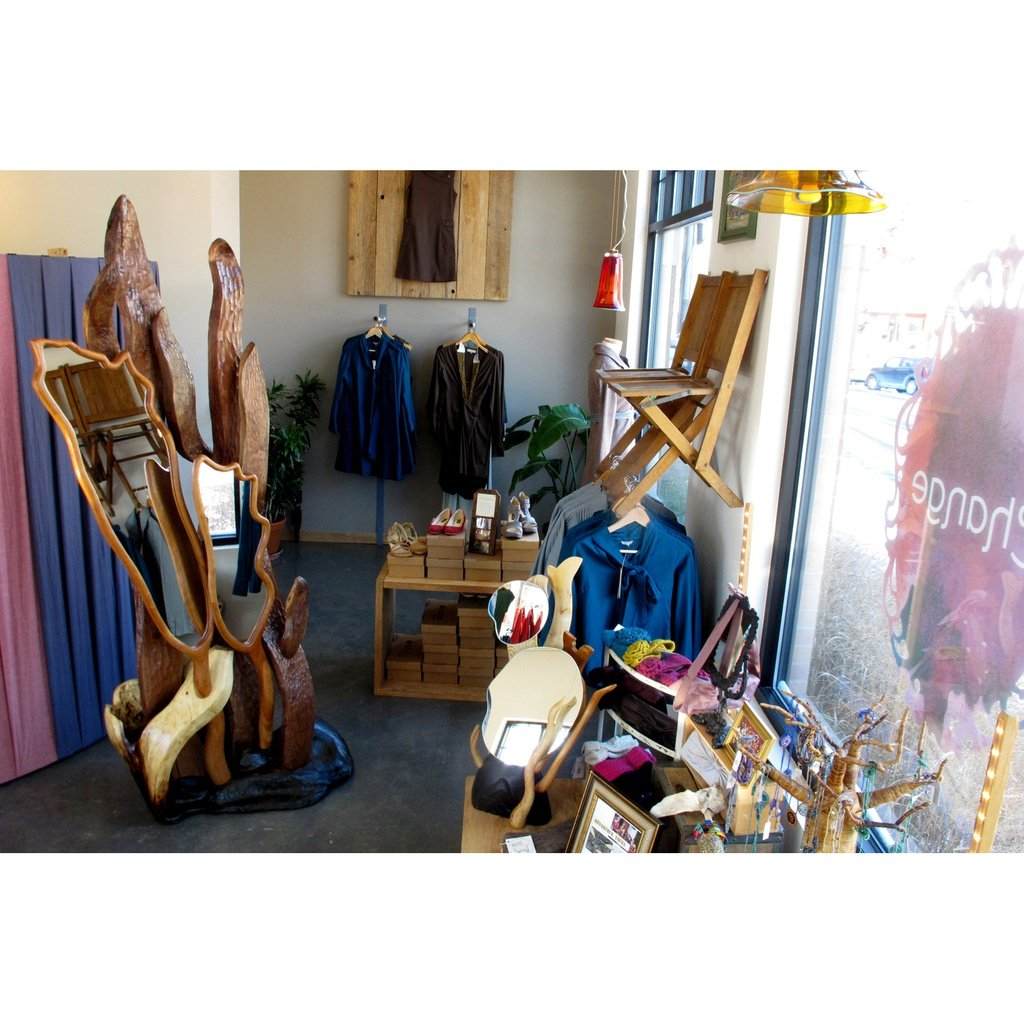 Squash Blossom Mirror
Aaron Laux
Our Price: $14,000.00
Only 1 left in stock.
This product is custom made at the time of order & typically ships in 60 days.
Description
The Squash-Blossom Mirror Sculpture is abstractly reminiscent of a delicate, not fully open blossom and leaves of a squash plant. This is a prominent sculpture, standing 84" tall, composed of walnut, maple and reclaimed construction lumber. The two irregular mirrors represent the blossoms of the plant and have the functionality of a body mirrors. The artist, Aaron Laux, believes that "when you fall in love with a work of art it will continue to give back to you". The Squash-Blossom is easy to fall in love with and will definitely bring an aura of distinction to any space it adorns.

This piece is custom made at the time of your order. As such, it will not look exactly like this, but rather be a piece unique to you. This also means you should allow 60-75 days for arrival to you.
| | |
| --- | --- |
| Brand: | Aaron Laux |
| Dimensions: | 80″ h |
| Weight: | 90 lbs |