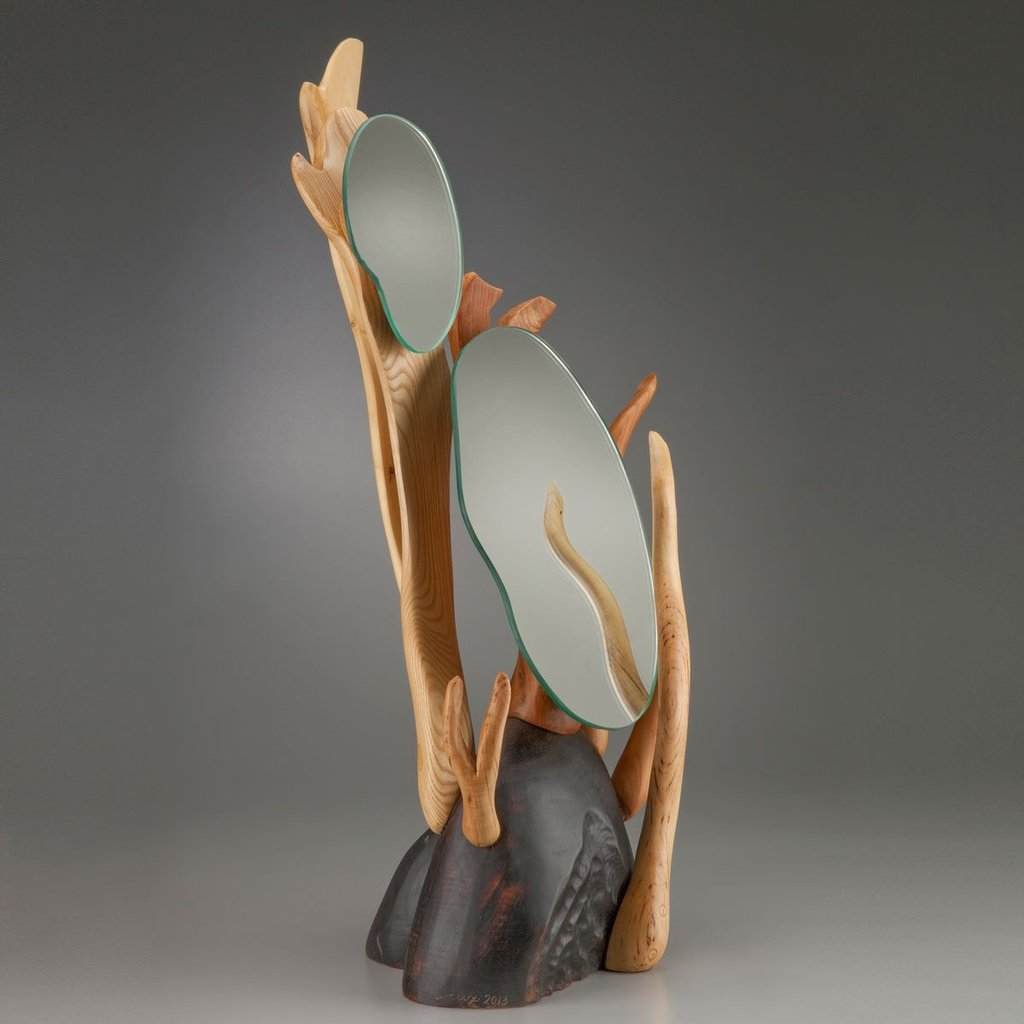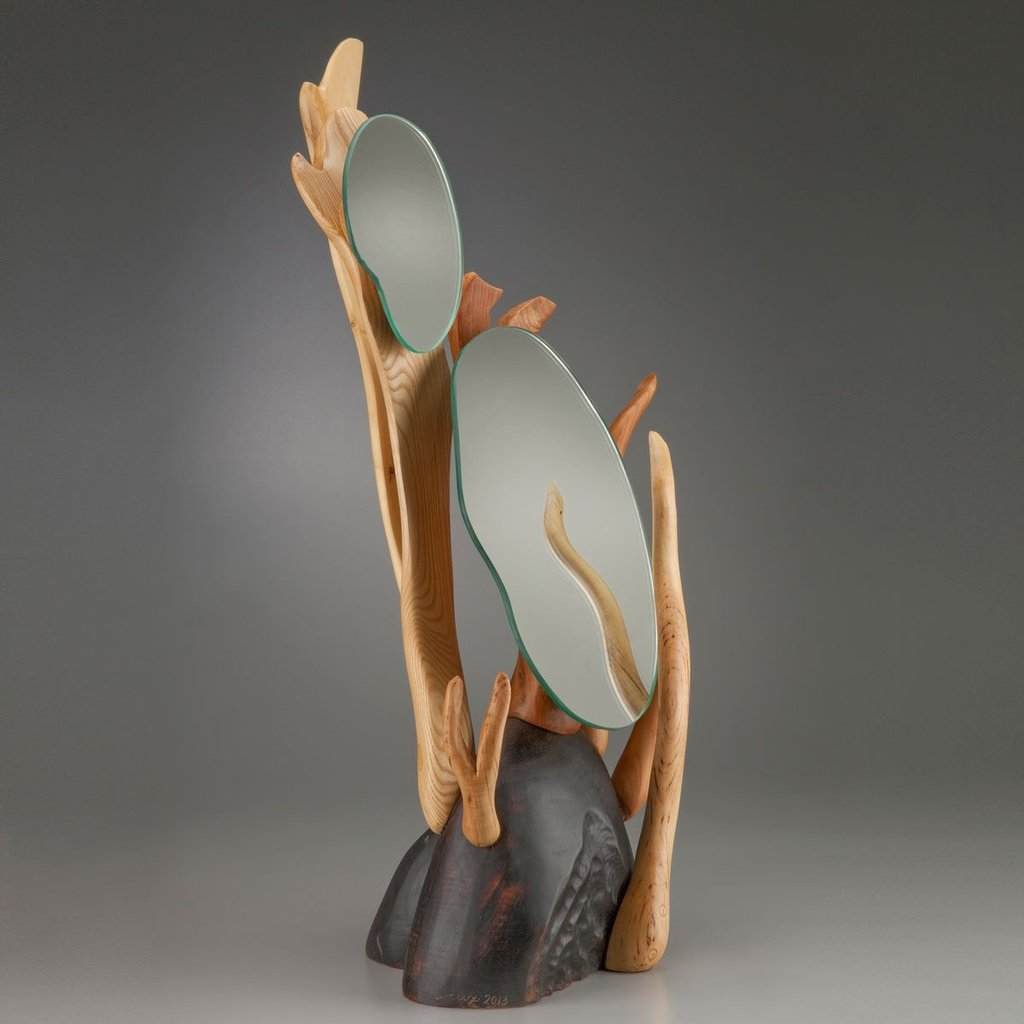 Vanity Mirror
Aaron Laux
Our Price: $1,820.00
Only 1 left in stock.
This product is custom made at the time of order & typically ships in 60 days.
Description
Aaron Laux is deeply inspired by nature and is moved to incorporate functional components into his designs. This Vanity Mirror, fabricated from a variety of woods; maple, cherry, ash, pine, walnut and locust does a masterful job of merging the ornamental with the functional. The base of this piece is blackened with a torch and sealed. The artist hand-selects and salvages or harvests all the wood components. He also invites you to take a breath for a moment, to experience a personal attachment to your memories of the natural world. You can be reminded to step into this peaceful aura every time you gaze into your Vanity Mirror by Aaron Laux

This piece is custom made at the time of your order. As such, it will not look exactly like this, but rather by a piece unique to you. This also means you should allow 60-75 days for arrival to you.
| | |
| --- | --- |
| Brand: | Aaron Laux |
| Dimensions: | 33″ h x 17″ w x 12″ d |
| Weight: | 85 lbs |